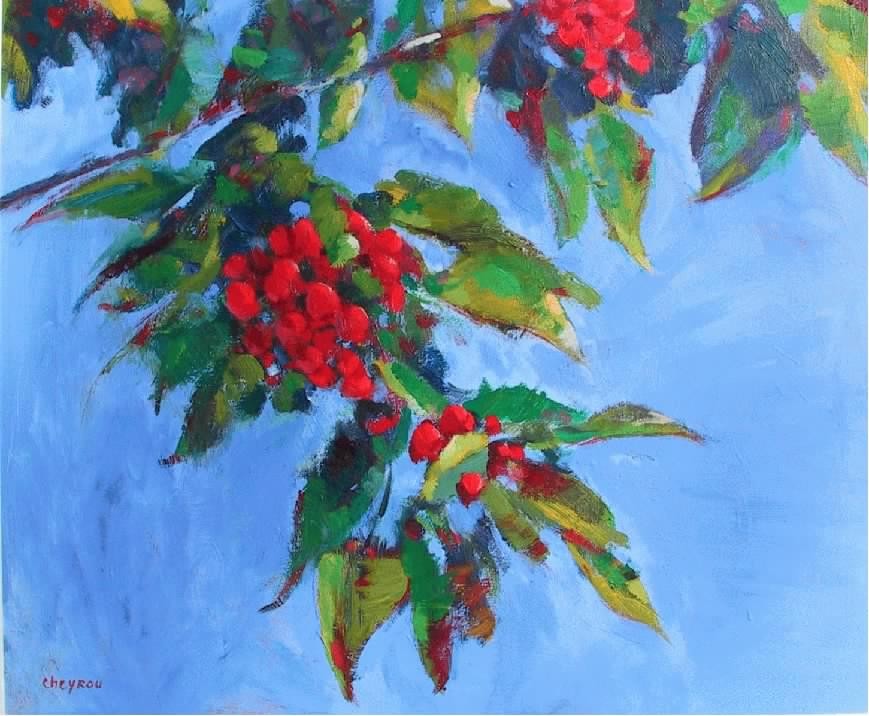 Seeing Colour & Light: 10 Days in Provence & Morocco, too!
Travel with Brigitte in 2013!!

March 6 - 16 : Spring-time! Flowers & Fruit Trees Blooming! $995! Call Brigitte: 011.6.74.32.68.81
May 13 - May 23: Poppies, Poppies & Cherries, too! $1,195; brigitte@sunvisions.com 508/790-3829
June 19 - June 29 Fields and Fields of Lavender $1,275
Oct 1 - Oct 11: Ripening Vines & Harvest $1,195
Oct 29 - Nov 8: Magnificent Marrakech, Morocco Mountains & Desert, (min 4 people) $1,795

SPECIAL: The above prices include a $50 discount for previous Voyageurs. PLUS Sign-up 2 or more people at once and save an additional $25 each! Take a tour with Images of Goult in Provence (18 mg) by Henry Derusha
> Groups are usually between 4 - 8 people, you don't have to be an artist or photographer to come and enjoy these wonderful regions. Bring your friends, spouse and family. The above prices include lodging (double occupancy in the villa at Goult and in a super Riad in Marrakech), day trips, airport shuttle. Visits to the wonderful country-side and historic villages of Provence abound; workshops are informal, those who wish to can of course paint with Brigitte and her indominatible colours. Last year we discovered the incredible cooking classes of local Chef Eric Sapet at "La Petite Maison de Cucuron"; visits to some extraordinary Rhone Valley vineyards/chateaux in Provence including tours and tastings are also possible. Of course, these are relaxed trips, and everyone will have a good time! NOTE that the trips are a full 10 days "sur place"; you start in France or Morocco on the first day, (for example, Day 1, May 1) and everyone leaves (with regret!) on the morning of the last day (for example Day 11, May 11).
Do you want to travel with others? Or just talk to someone who has travelled with Brigitte? Send an email to info@sunvisions.com or call us at 508/790-3829 and we'll put you in touch with other voyageurs. past and present.
Today is a good day to call us at 508/790-3829 and plan your trip to sunny Provence or Marrakech!
---
Artists, and All Others! Come with us to paint and/or visit, learn, explore, create, photograph, relax, walk, swim, sip some wine ... ; enjoy the wonderful colours in beautiful Provence during the best of each season when the weather is warm & the light is exquisite. In association with the Cape Cod Art Association, the trip & optional workshops will be led by local artist Brigitte Cheyrou. Originally from France, Brigitte became an artist known for her use of strong colours who paints, teaches & travels to many places of the world. See her 'round-the-world adventures at http://bcheyrou.blogspot.com Non-artists, photographers, friends and family are welcome, too. Bring your spouses too, mais oui!, travelling to the wonderful places we will be discovering with Brigitte, but also taking some time to explore on your own; the artists will paint, the photographers photograph, the walkers walk & the explorers explore. Then we will all compare experiences, enjoy the cameraderie & laugh together!

Her first painting trip, in 1999, was to the Luberon region, in the south of France, when she & ten partners from her gallery, The Artists Gallery, discovered this amazing region to fall in love with.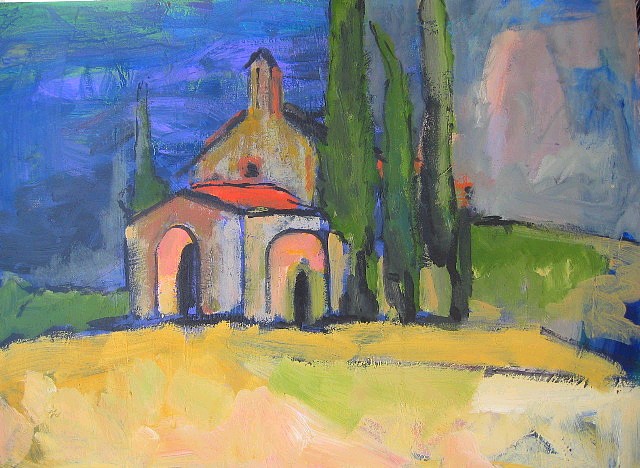 Since that time, always fascinated by light, colour & all their nuances & contrasts, she has taken groups to: Charlevoix, on the banks of the mighty St. Lawrence; the verdant lushness of Normandy; the storied St. Tropez; Marrakech with its sun-baked plains & mountains; but returning always to Provence with its magnificent colours. À vos pinceaux!

We will be staying together in her villa in historic Goult (near Gordes, about 40 km from Avignon), a hilltop village of stone houses, narrow twisting lanes, arched doorways & vaulted passages. for those painting the time will depend on the weather & light, putting brush to canvas either at the villa studio or 'en plein air' to take advantage of the extraordinary luminosity, strong colours, ancient landscapes a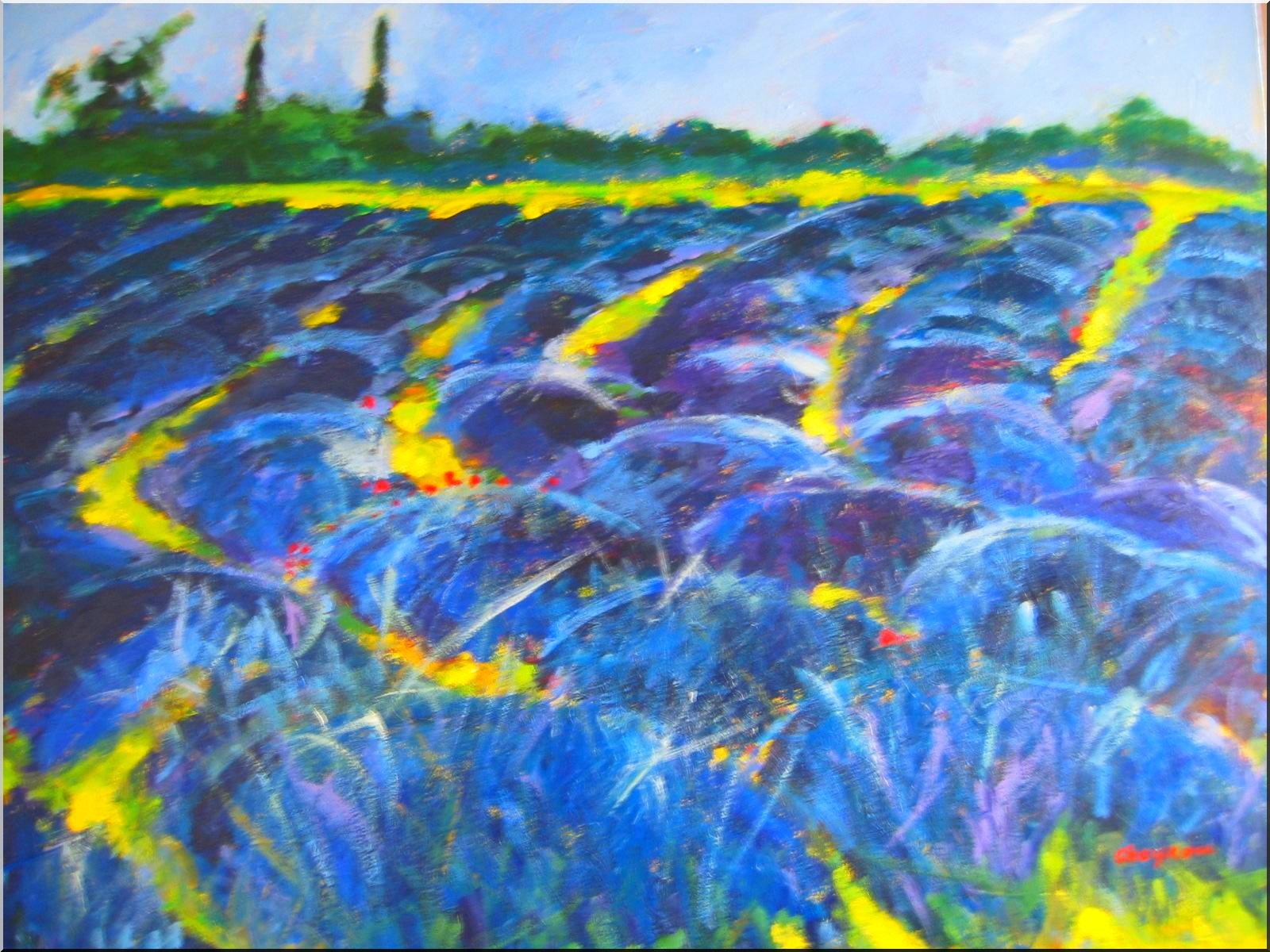 and old civilizations. A day starts with coffee & croissants fresh from the boulanger's oven, move into daily activities, which could be creative painting, photography, hiking or whatever the mood takes you, followed by a very good lunch (another time-honoured French tradition!) & an afternoon of visiting the region; historical villages (La Coste, Roussilon, Rustrel, with its rich, red ochre, etc.); local artists' studios & galleries &, of course, cafés and people watching. Evenings are for relaxing (the swimming pool will probably still be open) as well as for discussions of the day's paintings. Or maybe you will visit in the morning, find that perfect location & paint with Brigitte in the afternoon.


What Will I Learn, See & Do?
Well, as much as you want to! Whether you paint, photograph, or just enjoy experiencing new places and people, immersion in a wonderfully different environment, culture and rhythm of life, the colour & light of Provence (and Brigitte's own indomitable style!) will be of great inspiration for you, whether you are creating your own "chef-d'oeuvres". or wonderful memories. Brigitte would be very happy to answer your questions send her an email at brigitte@sunvisions.com or give her a call at 508.790.3829
This trip is not a packaged tour, but rather a relaxed sejour with Brigitte, a "family-&-friends" style of travel, staying at her villa in Goult (nicknamed "Camp Brigitte!)". The rooms are double occupancy, so bring a friend!



Notes for Artists What media should I use?
Brigitte paints in acrylics on canvas, which can be easily rolled-up for taking home and then stretched and framed once you are back, but the painting is not limited to a specific media. Watercolours are good for travel too. As the climate in the Luberon is warm and not humid, oil paintings will often dry well enough in a few days to go into a suitcase, however you may want to consider a special box to transport them in.

Will painters and photographers have any shows in France?
For those who wish, there is an informal show of your creations every day at the villa; this is a time for discussions . There is also the possibility of a group show perhaps in Provence (invite your new friends!) or on Cape Cod after your return. These have been very successful both for artists and photographers in years past. In any case, the villa will be well decorated!



FREQUENTLY ASKED QUESTIONS


What about airfare?
This is not included in the price, as making your own arrangements gives you the added flexibility to arrive in Europe earlier, stay later, visit other regions or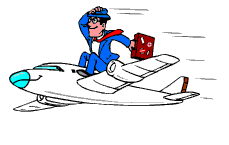 countries, use your frequent flyer miles, etc. For example, a traveler flew into Paris, spent a week there, and then took the TGV (high speed train) to Avignon. The closest airport is Marseille, and routings are available through any major European city; such as London, Paris, Amsterdam, Bruxelles Madrid and Milan. Airlines do offer combined air/rail (TGV) tickets to cities in France, you must call them to find out. If you fly with British Airways, you will arrive at Heathrow and leave from Gatwick, so you may want to stay a night in London or fly on to France on low-cost RyanAir or EasyJet. There are trans-atlantic fare sales around $495 on Iberia to $700 (Air France, British Airways, KLM, Iberia, Virgin) for booking now for spring travel, or try our favourite http://www.kayak.com, and http://airlineconsolidator.com, http://www.farefox.com Also, try a good travel agent. Remember that it is an overnight flight, so you will be leaving the day before the 'start date' arriving in France the next morning, and leaving Goult the morning of the day after the last day of the "Seeing Colour and Light in Provence" trip, so you will have lots of time to paint, learn, visit, relax, make new friends and enjoy yourself.

Can we fly together with others from the group?
Of course! Once two or three people have signed up for a trip, we'll let you know who is coming and you can get together to make arrangements to travel together, or with Brigitte (if she isn't there already) for those who want to. Or get your own group to come together. Call us at 508-790-3829 with your questions, we are very experienced in getting our friends to France and Morroco!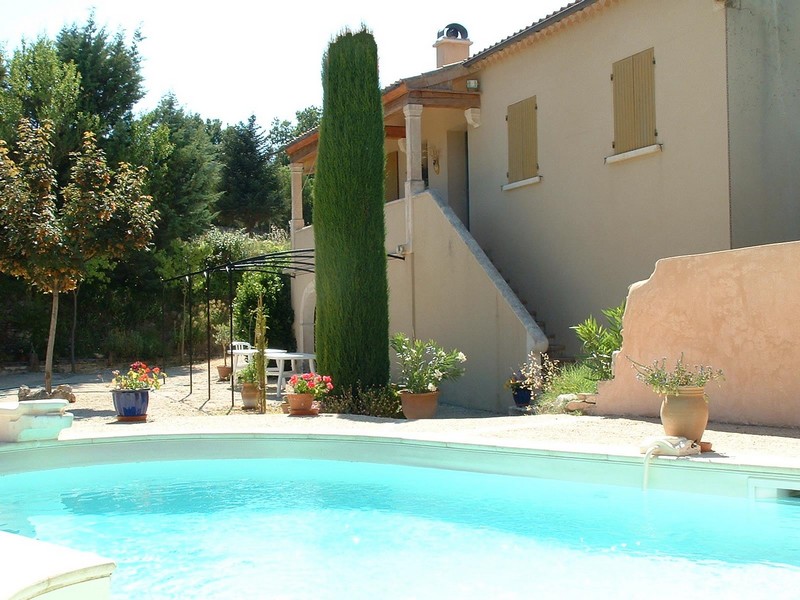 What about other expenses?


Shared expenses for our "kitty" (groceries, wine, gas, electricity, telephone line, etc.) are about $10 - $15 per day. We contribute on arrival, stock up on groceries, croissants, etc. and then contribute again when funds get low. This is a system which has been found to work well. Restaurants, bistros and (of course!) shopping are your responsibility. Are the deposits and payments refundable?
Normally, the trip is paid well in advance, so refunds for the $300 deposit and the rest of the payments due two months before the start of the trip are not possible unless there is someone on the wait-list, or you are able to find someone else to take your place. If you have cancellation insurance for both the air and land portions, you will usually be able to recover what you have paid if you have to cancel due to illness or an emergency; you could also buy a policy which allows you to cancel for any reason.

Should I buy cancellation insurance?
Yes - as your payments are non-refundable, we suggest you arrange appropriate airline and trip cancellation insurance (ie for both air and land) with your travel and/or insurance agent in case of illness or emergency. Supplemental health coverage is also recommended. You can also use the Internet to search for travel insurance which will bring up many options. Local transportation for the group is included, but if you rent your own car, be sure you have

written confirmation

of everything before you leave, of coverage for both liability and collision and bring all the paperwork with you.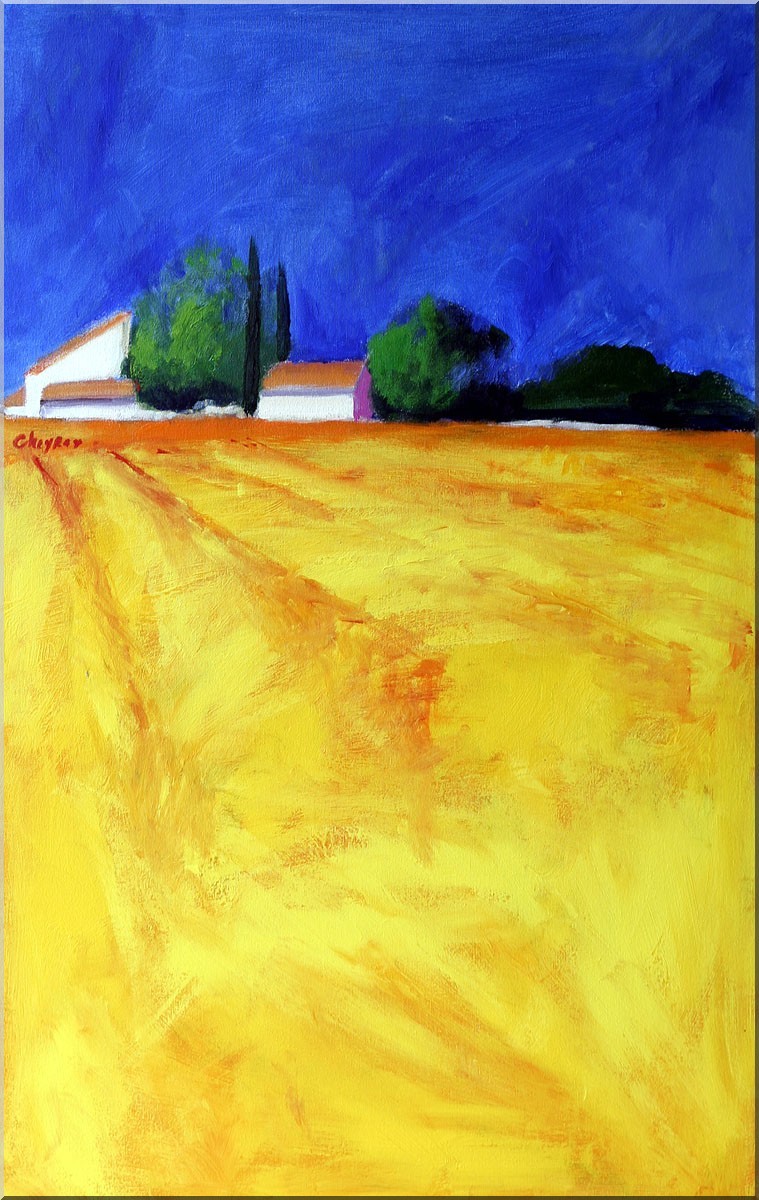 Can I get to Provence from Paris by train?
Yes, the TGV (200+ miles an hour) express will get you from the

Charles de Gaulle airport, terminal 2D, to Avignon (about 40 minutes from our villa in Goult) in a few hours. Or,visit Paris, and take one from the Gare de Lyon. If you prefer a more leisurely trip, there are many ordinary trains (Corail), too. You can get more information from http://voyages-sncf.com and http://www.raileurope.com/us/

How do we get to/from the Villa?
Usually, Brigitte meets you at the airport at Marseille in the early afternoon as this is where the majority of people arrive. If you are arriving much earlier, later,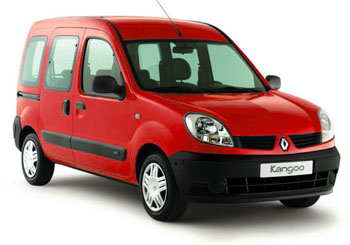 or at the train station in Avignon, let us know; if she can't be there, we'll go over the available options (livery service, bus, etc.) with you. The airport is about 90 minutes from our villa, and the train station in Avignon about 40 minutes, so

do not

book a flight that leaves before 10:30 for your return, as we won't be there before then

.



What About European Money?
American Express Traveler's cheques (the best) in either US dollars or Euros can be bought at banks, American Express travel agencies and at the AAA. Ask for American Express by name. There are also numerous cash machines in Provence and your US bank card will work with most of them.


What should I bring?
Your artist's supplies, of course (we recommend a lightweight easel), as well as a light sweater and wind-breaker or waterproof jacket in case it rains. A camera is a must, and artists often bring a journal to record their adventures. Sturdy walking shoes are a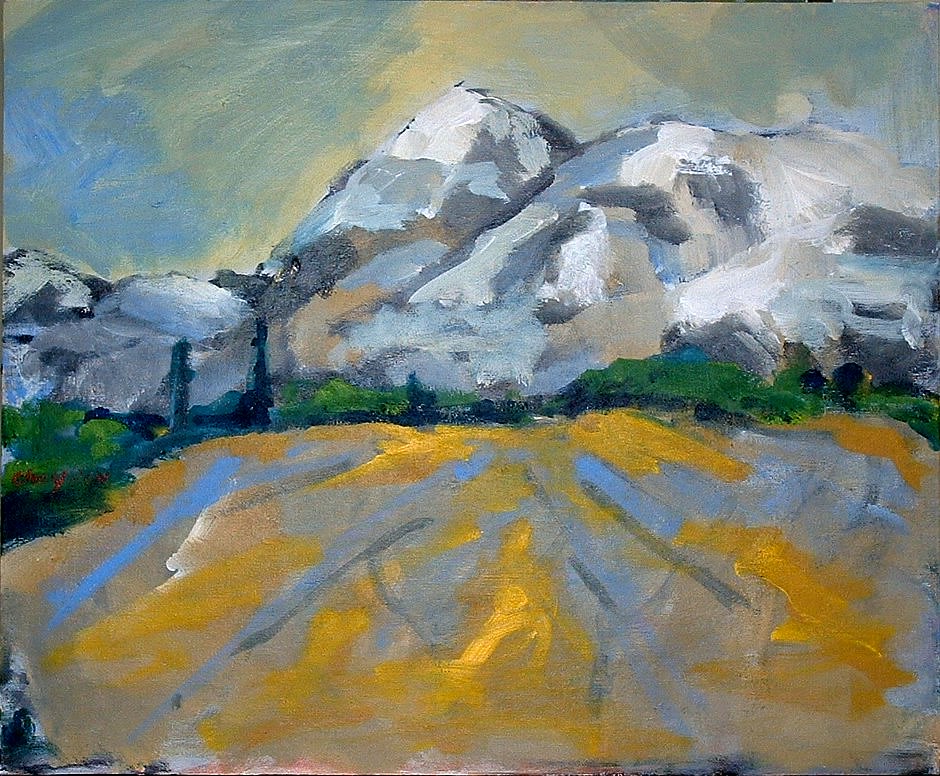 good idea as are a hat and sun-screen. A backpack to carry it all in is useful, too. Don't forget your bathing suit, it gets warm in Provence and our villa comes with a beautiful swimming pool. It is a very good idea to bring the minimum and travel light!


I've heard Provence is wonderful, what is there to see and do?
Where to start! There are lots of different picturesque, historical villages to visit, vineyards & chateaux to see, wines to taste and delicious food to eat, and magnificent views to paint, but we don't do that all the time! Well marked walking trails are everywhere (you can walk across France!); tennis, golf, horseback riding and hot-air ballooning are all available nearby. We've been in the Camargue, swum in the Med, boated in the Calanques, seen an opera, marvelled at the colours of the cherry trees, poppies and lavender, but above all enjoyed good company and made good friends! Many artist-voyagers have traveled 3, 4, 5 times with Brigitte and artists have created hundreds of beautiful paintings ...


Can I talk to fellow voyageurs?
Yes, of course. You probably know friends and members of the CCAA who have travelled with Brigitte. Also give anyone of the travellers below a call, all of them have been on at least one trip to Provence; some are 'regulars' with five or six trips with me under their belts! Feel free to talk to them to get a first-hand account of their trips and to find out what to expect:

Jeanne Swann (Artist, student, "multi-trip" traveller) - 508/563-3704 Claudia Smith-Jacobs (Artist, Teacher and Feb 2008 traveller) 508/540-6581


We've been there, it was a great trip! Take a look at Brigitte's Guestbook 2009(more Travellers' Journals are coming soon.)

You can also find lots of information about our trip in 2001 in Cynthia Gallant-Simpson's book, Doors & Windows of Provence, available from her for $20. 508-896-4440.


Are there any places left? YES - Sign me/us up! (Our youngest traveller was 18, the oldest so far - 79, come and make new friends!)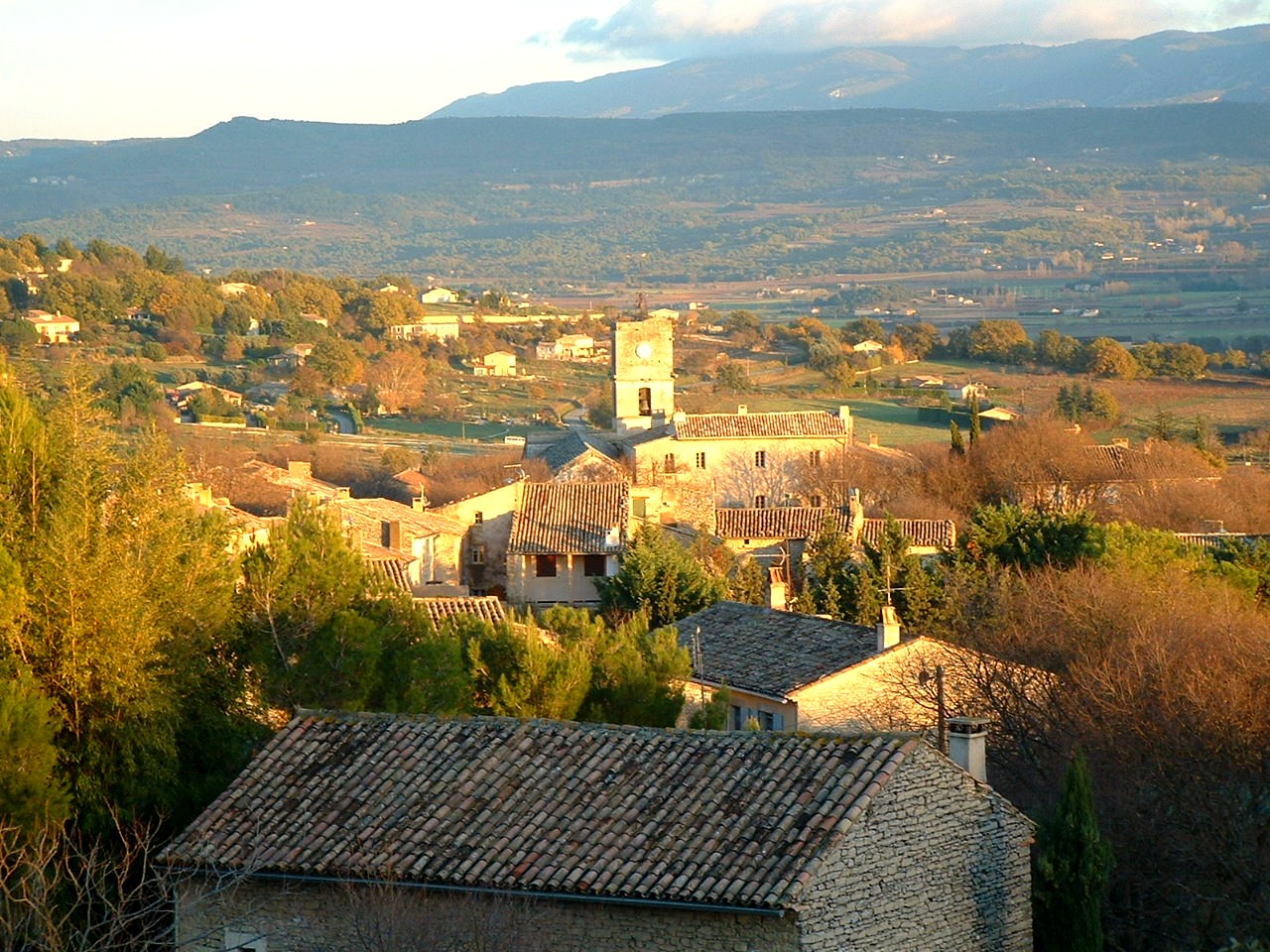 Yes, if you and a friend, spouse, family member or someone you know, want to come, give me a call, send me an email Brigitte@sunvisions.com and please send in your deposit, to the order of Brigitte Cheyrou as-soon-as-possible. A deposit of $300 will hold your place, with the rest being due 2 months before the trip.

Come and have an unforgettable ten days "Seeing Colour & Light in Provence" with us!


NEW:

Questions about painting and art? send Brigitte an email at brigitte@sunvisions.com she'd love to hear from you ...

Questions on anything else - cost, payment, travel arrangements, etc? Call David (de facto travel agent!) at 1-508-790-3829 and to reserve your place! dadler@sunvisions.com


We look forward to hearing from you,
Bon voyage!


Brigitte Cheyrou brigitte@sunvisions.com
or David Adler 508/790-3829


Aujourd'hui est Sunday, a good day to call Brigitte (or David) 508/790-3829, and plan your trip to sunny Provence or Marrakech!
---
This web page was last updated on Friday, 18-May-2012 @ 15:58 by D. Adler.


Your address: referred by: B
---

Please send questions, comments and requests for reciprocal links to the Webmaster


©Internet/ComputerHelp People MMII - MMX
---
Your address: 24.128.57.137 referred by: B